We can repair or restore Leather or Vinyl seats usually to an invisible standard. Typical damage is discolouration due to excessive cleaning or use of wrong cleaning materials or even just wear and tear, this usually requires the seat to be re-coloured back to original to return your vehicle to its former glory. We can even repair minor scuffs and scrapes and tears to many areas of your leather car seats.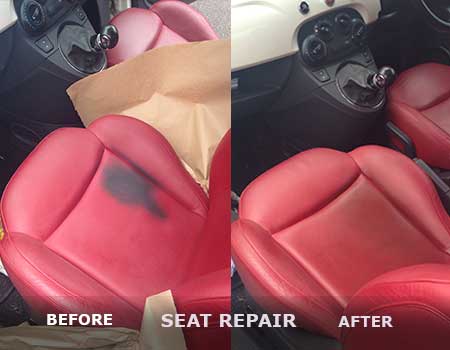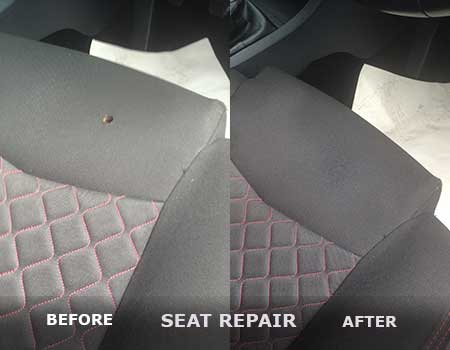 We can repair a multitude of minor Car upholstery problems including: cigarette burn holes on plain and patterned velour upholstery and carpets. Our technicians are highly skilled at colour matching, so any repairs will be virtually undetectable depending on the pattern of the seat, thus restoring your vehicle interior to as good as new or ready for resale or return to your lease company. If you have a lease or rental vehicle that is due to be returned we could save you hundreds of pounds if you have seat damage that needs to be replaced due to damage or burn holes. Give us a call before your lease company inspection.
READY TO BOOK YOUR REPAIR?
It Simple get your free estimate now and get that damage fixed fast!
[prs_reviews_widget popup_mode=1].
[prs_reviews aggregate_rating=1 random_reviews=1 limit_reviews=1 limit_reviews_number=5]