WE SAVE YOU TIME AND MONEY
If you live in Cardiff Scratches to the bodywork and Bumpers of your vehicle are not only ugly but will drive down the value of your Car, we can help you save money and restore your vehicle to its former glory.
So if you are thinking of selling your vehicle or if you have minor damage to a lease car or rental car we may be able to save you money on any repair or restoration costs. Most of our clients are surprised at the improvements our mobile Cardiff SMART repairs team can achieve.
The majority of minor auto bodywork scratches that we deal with can be removed without the need to fill and paint sometimes you merely need a professional to take a look.
Even the most severe of scratches can sometimes be disguised well enough to save expensive Cardiff body shop costs and the inconvenience of losing your car for day's, once we have inspected or seen photo's of any damage and assessed them we will confirm a price if we can help or offer advice on your next step and if needed one of our experienced technicians will come to your home or office at your convenience and carry out the paint repairs to your vehicle- saving you time, money and travelling.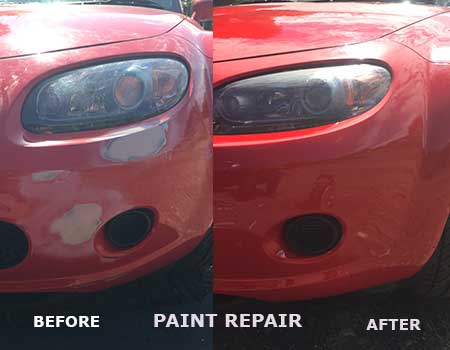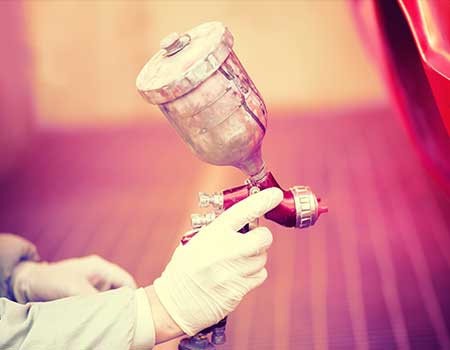 When selling your car in and around Cardiff, the appearance to any buyer or Cardiff Car dealer is very important. Any imperfections will detract from the value of your vehicle. So How is your Bodywork ? Need Help Restoring it?
Minor Marks on your wing mirror may mean that the buyer or dealer offers you less even telling you your mirror needs replacing. An expensive solution!
Scratches on doors or Scuffs on bumpers may require body shop attention. An expensive solution! Cardiff L V V technicians can usually make good any minor paint scratches and scuffs at a fraction of body shop prices helping you to get the maximum price for your car OR you may even change your mind in parting with your vehicle once it has acquired a new lease of life and once again is looking at its best.
So fill in our form or give us a call and see if we can Help – 07977 514324
READY TO BOOK YOUR REPAIR?
It Simple get your free estimate now and get that damage fixed fast!
5.0 Rating From 22 Reviews.
Excellent job
Excellent job, thank you Steve & Carmond very pleased with what you did I definitely use you again and definitely recommend you, once again thanks
Repaired my seat fast
Repaired my seat fast with no hassle! Fantastic efficient service, worth the money!
Excellent job
Did a repair on my machine cut alloys came to my house were honest before they started that as it was a machine cut they could do a repair but not exactly match the finish well i'Il defy anyone to spot the repair it is an excellent job would defiantly recommend
Very high quality work
Had a scrape to the wheel arch repaired on TT and repairs to worn driver seat bolster. Very prompt and quick, very high quality work. Would definitely recommend
Repair job was amazing!
Great service and came to the house which was a massive bonus! Had a scuffed black alloy, the repair job was amazing! Looks like new! Definitely recommend to anyone looking for a car repair!
Fantastic service and a fantastic price!
Fantastic service and a fantastic price! Would recommend them to anyone! My car looks good as new and it was completed in under an hour! Thank you guys!
Very fair pricing
Had the steering wheel refurbed brilliant job looks like new, attention to detail is excellent, its made my car look a lot better, i would def recommend, with very fair pricing
Very pleased
Very pleased with the work done by Carmond at LVV services. He managed to come out to do the work the day after I contacted him. Disguising/repairing a cigarette burn on the back seat. Looks good as new and at a reasonable price. Would definitely recommend. Very helpful and great friendly service.
What a fantastic job
Had a couple of dents removed from my black Kuga last week. What a fantastic job and what a nice couple of guys. Easy to deal with, punctual and professional. Will definitely use their services again and would recommend to anyone. Thanks Steve.
Great service excellent repair
Great service excellent repair on small dents on my Audi Q5 drivers door, can't tell its been repaired. Prompt arrival at my home two great guys excellent price. Definitely recommend,would use again if needed.
HIGHLY RECOMMENDED
Fantastic job Carmond! Very happy with the job you done for the wheel on my car and just a small fraction of a full refurb. Honest service, friendly and reasonably priced finished to a very high standard and a nice chat whilst the work was completed. Can not ask for more... HIGHLY RECOMMENDED
Arrived on time
A great job gents. Arrived on time and were polite friendly and knew exactly what they were doing. I have no hesitation in recommending LVV Services. Thanks loads
Came to sort out a dent and some scuffed paintwork on my Maserati!! First class job quick and professional can't see the repair - recommended
Great service
Great service, work and guys. As an accident prone driver I will definitely use them again!
Highly recommend!!
Highly recommend!! Great job on a bumper repair, very professional service
Great work carried out
Repaired two alloys for me. Great work carried out, friendly and fun service from the two gents and good value for money. I would definitely recommend.
Highly recommended.
Excellent service! Very professional and easy to deal with. Highly recommended.
Very happy
Very happy with my bumper repair and cost
Sorted my seats with burn holes
Restored my alloy and sorted my seats with burn holes. Can't fault at all.
Good Value for money
Good Value for money
Very good service!
Very good service! Great repair on my Hyundai rear bumper, can't tell its been repaired. Excellent price. Definately reconmmend,would use again if needed. Bonus of having repair completed on your own driveway!
Brilliant guys!
Brilliant guys! thank you so much for making my bump look a lot better! ? 100% recommend